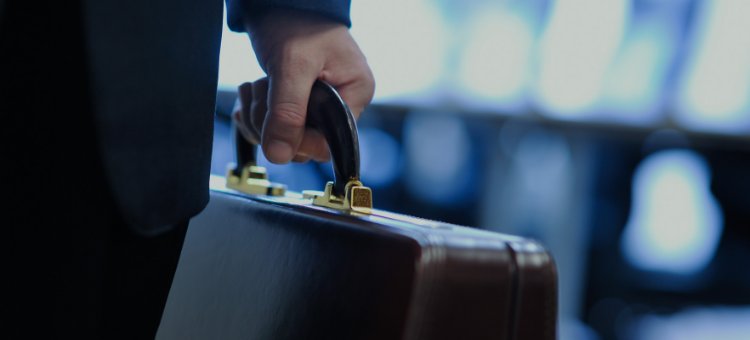 China, which has experienced rapid economic growth in this century and is now the second largest economy in the world, has become one of the most important markets for companies doing business overseas. At the same time, the legal environment surrounding corporate activities has become more complex and sophisticated as the economy expands and society becomes more sophisticated, and the public and government authorities are increasingly scrutinizing corporate compliance.  In recent years, new situations have emerged, such as the expansion of risks in terms of economic security and the strengthening of regulations concerning the security of personal information and other information.  Thus, legal services related to business in China are also increasingly required to be more sophisticated, taking into account the latest information on Chinese laws and practice.
City-Yuwa Partners merged in January 2023 with Soga Law Office, which has many years of experience and achievements in Chinese legal affairs, and established its China practice team led by former members of Soga Law Office, thereby significantly strengthening the system for providing legal services for business in China.  All of the lawyers in our China practice team are fluent in Chinese and have a high level of expertise in Chinese legal affairs, and provide practical advice and solutions based on their extensive knowledge, experience, and know-how in all legal fields related to China business in response to a wide variety of corporate needs. In addition, our China practice team is able to handle various procedures and dispute resolutions in Mainland China, Hong Kong, and Taiwan, in alliance with established law firms in such areas.  The following are examples of the main areas of law in China and the work handled by our China Practice Group (all of which can be handled in both Japanese and Chinese).
(1)Investment in China
On January 1, 2020, the Foreign Investment Law has become effective, and significant progress has been made in eliminating the disparity between domestic and foreign investment in the application of laws and regulations. In addition, the number of industries on the Negative List for Foreign Investment, which lists industries that are prohibited or restricted from foreign investment, has been decreasing year by year, and foreign investment is becoming more open to foreign investors.
<Our Services>
Support for establishment of Chinese subsidiaries, M&A, reorganization, dissolution, liquidation, sale of equity, etc.
Due diligence investigations of investment targets
(2)Corporate Law
Through amendments to the Companies Act and enactment of judicial interpretations, the scope of articles of incorporation autonomy has become broader than in the past.  With the enactment of the Foreign Investment Law, the Companies Act is now directly applicable to joint ventures that include foreign capital, and the differences between foreign and domestic companies in terms of company law have been eliminated.
<Our Services>
Assistance in drafting various company documents such as joint venture agreements, articles of incorporation, and various rules and regulations.
Assistance with legal issues related to corporate organization, disputes between joint venture parties, dissolution and liquidation of companies, etc.
(3)Transactional Law
On January 1, 2021, the Civil Code has become effective, completing the legal system for civil relations. The rules of transaction are expected to become clearer as related judicial interpretations are developed, and practical cases are accumulated.
<Our Services>
Preparation and review of various contract documents related to business in China
(4)Competition Law
Under the Anti-Monopoly Law and the Anti-Unfair Competition Law, cartels, business combinations, abuse of dominant market position, and unfair competition are being enforced. In recent years, there have been some notable cases in terms of law enforcement, such as the strengthening of controls on monopolistic businesses by major Internet companies.
<Our Services>
Review of business models and agreements from competition law perspective
Assistance with application procedures for business combinations
(5)Intellectual Property Law
In recent years, the number of patent, utility model, design, and trademark applications and international applications filed by Chinese companies has been increasing rapidly, and China is transforming itself to an intellectual property superpower. Although there are still many cases of "counterfeit goods," the government authorities are now making efforts to detect them. While the rights of foreign-invested companies are increasingly protected, the number of cases in which foreign-invested companies are sued by Chinese companies for infringement of their rights is also increasing.
<Our Services>
Anti-Counterfeiting in China
Support for dispute resolution regarding intellectual property right infringement
(6)Labor Law
The Labor Law and the Labor Contract Law have been established, and many rules are set forth regarding wages, working hours, dismissal, etc.  Workers are generally highly aware of their rights, and many labor disputes are arising.
<Our Services>
Preparation and review of labor contracts, employment regulations, and other labor-related rules
Assistance in resolving labor disputes.
(7)Trade Law
China is a member of the WTO, and the Chinese government sometimes implements trade remedies such as anti-dumping, countervailing, and safeguard measures against foreign companies.  In order to obtain the lowest possible tariff rates in such cases, it is necessary to file counterclaims.
<Our Services>
Anti-dumping complaints (We have extensive experience in obtaining lower-than-normal dumping margins for our clients in many cases.)
(8)Compliance
In China, under the Criminal Law and the Unfair Competition Prevention Law, it is illegal not only to bribe public officials but also to offer benefits to non-government officials in some cases. In addition, there have been many cases of fraud arising from inadequate internal control.
<Our Services>
Advice on bribery cases, drafting and review of internal rules on compliance
Investigations and support for internal fraud cases.
(9)Data transfer regulations and personal data protection
In recent years, regulations concerning the management of critical data and personal information have been tightened in accordance with basic laws such as the Cybersecurity Law, the Data Security Law, and the Personal Information Protection Law, and there have been cases in which huge fines have been imposed. In particular, strict rules are being established for the transfer of important data and personal information outside of China, and measures are required for customer management in the Chinese market and for the exchange of personal information between corporate groups.
<Our Services>
Advice and review of contractual documents based on the latest information on data transfer regulations and personal information protection laws and regulations
Support for implementation of security screening for cross-border information transfers
Attorneys handling this practices
Related papers, books, newsletters, etc.